A Cup For Keeps - Be Part of the Change!
Muffin Break is proud to announce the launch of their exclusive range of Keep Cups - the world's first 'barista standard' reusable cup, which is durable, lightweight and aims to replace disposable cups completely!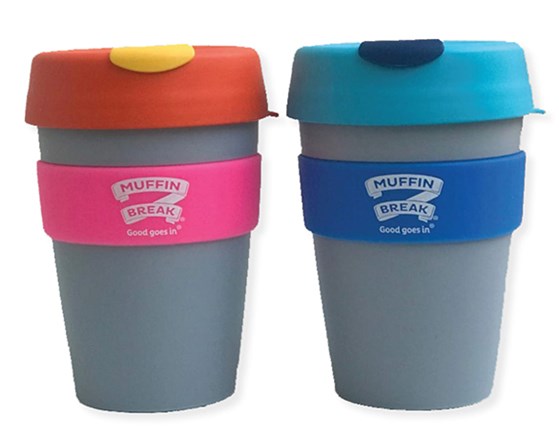 Muffin Break's motto "Good Goes In" extends beyond their delicious food and coffee, to the environment with the aim of reducing their carbon footprint as much as possible.
If you choose to reuse, Muffin Break are rewarding your actions. Any customer that buys a Muffin Break Keep Cup will receive a free coffee at the point of purchase, to go in their cup For any customer that brings in their own reusable cup (not just a Muffin Break Keep Cup, any reusable cup!) they will reward you with a 20p discount!