Take care of your mind
A happy new year is a healthy new year. But looking after yourself shouldn't just be for January. Discover the fitness, health and wellness products available at The Mall to help you take care of your mind and body year-round.
Be calm
Need some help in creating calm in your life – then this may help. TV and radio presenter Fearne Cotton's book is designed to find the simple things that can inch us away from stress. Including expert advice, conversations with wise friends, easy ideas to try and activities to complete - this book helps us find our way back to calm. Available at W H Smith for £12.91.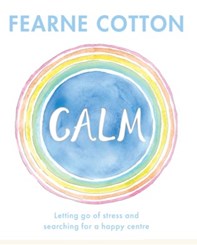 Re-charge your mind
Give your brain some down-time with this best-seller that you won't be able to put down.  The Keeper Of Lost Things by Ruth Hogan is a wonderful story about Anthony Peardew. Realising he is running out of time, he leaves his house and all its lost treasures to his assistant Laura, the one person he can trust to fulfil is legacy and reunite the thousands of objects with their rightful owners. But the final wishes of the 'Keeper of Lost Things' have unforeseen repercussions which trigger a most serendipitous series of encounters. Available at WH Smith for £5.59.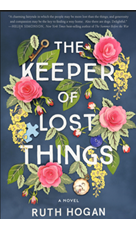 Meditate
Meditation has been proven to reduce stress, improve concentration and increase happiness. To help you get started on your path of meditation flick through The Mini Book of Mindfulness: Simple Meditation Practices to Help You Live in the Moment by Camilla Sanderson from WH Smith for £3.59.
Take up Yoga
Aside from many physical benefits, yoga can also help manage stress. It incorporates meditation and breathing which creates mental clarity and calmness. You don't need to join an expensive class to gain the benefits of yoga, many tutorials and lessons are available for free online. All you need to purchase is a yoga mat available for £8.99 at Sports Direct.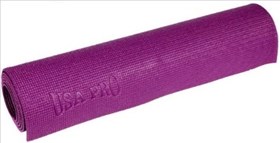 So if one of your New Year's resolutions is to work on your wellbeing, pop into your local Mall for all the essentials you need for a more stress free, mindful life.