#MallMaidstoneMustHaves
Here at The Mall Maidstone we love a bargain, so we are recommending some of our favourites to you.
These #MallMaidstoneMustHaves can be found in the stores around The Mall, they have been picked and used by our Mall Staff.
Sleek makeup Brow kit
"This product is brilliant it's easy to apply, Long lasting and helps to create a defined shape" Recommended by our brilliant Ask Me Point team.
Available from boots and Superdrug for £8.49 in shades from light to dark.
Aussie 3 Minute Miracle
"Aussie 3 Minute Miracle is ideal to help dry and damaged hair as quickly as 3 minutes, it's so amazing! It really is a miracle" Recommended by Hollie our lovely Administrator.
Aussie 3 Minute Miracle is £4.99 from Boots but make sure you keep your eye out as they often have great 3 for 2 offers on in store.
Gillette Fusion Proglide Power Razor
"I can highly recommend the Gillette Fusion to give you a close and comfortable shave. In comparison to say the Gillette Mach 3 you may not instantly notice much difference between the quality of the shave but the fusion has the edge when it comes to design and comfort." Recommend by Martin our Asst Operations Manager. 
Only £15 from Boots, check in store for multipack's including extra razor blades.
Multi-Functional Headphones
 "Multi functional, turns in to speakers, the sound is really clear, they are ideal for the gym. They work with Bluetooth, AUX or with an SD Card" Recommended by our Security Officer Jamie.

Only £39.99 from Mobile Street
 Yankee Candle - Black Coconut Range
"It has a great range, lovely smell and reminds me of being on holiday." Recommended by our Security Officer Bethany.
Medium Candle - £19.99, Odour neutralising beads - £6.99, Scented tea lights - £6.99, Small single candle - £1.99 from Clintons.
Skinny Dip lilac shell brush and Johnsons tangle conditioning spray
"As a mum this is my favourite product, not only does it do wonders for my hair my daughter also loves it too, it's a nightmare to do her hair without it!" Recommended by our Marketing Manager Suzie.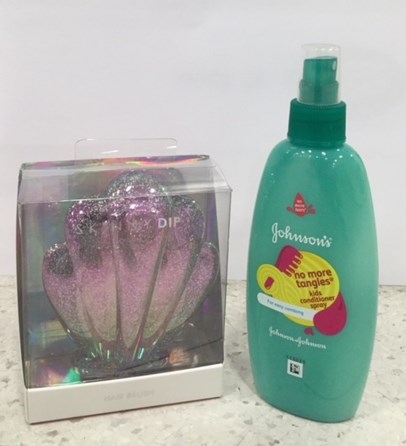 Skinny Dip brush is £12.50 and the Johnsons spray is £2.59 from Boots.
Love Clock 
"Lovely clock, a perfect gift for any occasion" Recommended by Jo our Ask Me Point assistant.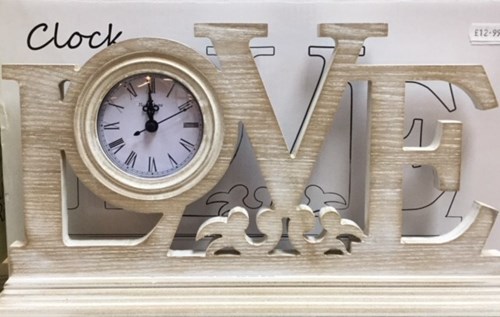 Only £12.99 from Flutterbyes!
Pro Fixing Spray and the Pro Fix Base Spray
 "I like how it keeps my makeup looking fresh throughout the working day." Recommended by Nicole, our Marketing Assistant.
£5 each from Superdrug
Assorted Marshmallows
  "These Marshmallows are my favourite sweets of all time, perfect treat for myself." Recommended by Ollie, our Ask Me More Assistant,
£8.50 a jar from Candy Inc
Good Friday and Easter special - Thornton's Easter Egg. 
"I love that I can personalise Easter eggs at Thorntons and they taste great". Recommended by Hollie our Administrator!
 Prices vary depending on which egg you choose.
Dried Mango
Recommended by Bethany, our Customer Service Officer. She's picked this bag of delicious dried mango, available from Grape Tree.
Only £1!
Gillette Shaving Foam - Sensitive
Recommended by Alan, one of our Customer Service Officer, he has recommended this Gillette Shaving Foam as his #MallMaidstoneMustHave - you can get yours from Boots.
£1.99 in Boots! 
Rimmel London Match Perfection Foundation
Recommened by Kiera, a Mall Housekeeping team member. She's picked this great beauty item from Boots.
In Boots for £8.99
Star Trek Model
Corky, a Customer Service Officer has picked this Star Trek model as his #MallMaidstoneMustHave.
From Maidstone Games Models and Railway for £12.99!
The Mall staff have shared a few but we would love to know what products have impressed you! So why not get in contact with us at Amp.Maidstone@themall.co.uk to share some of your favourite products from The Mall and why you love them.