Parking improvements at The Mall
As part of our mission to improve the Mall Maidstone we've got some great new parking changes for you: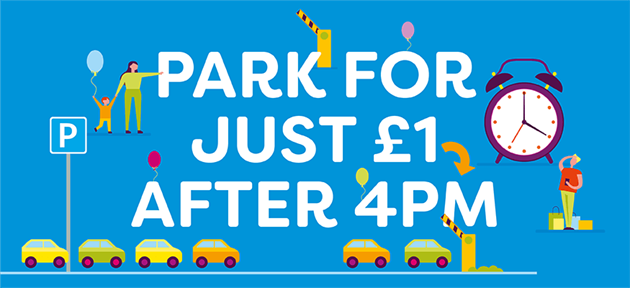 Park for £1 after 4pm
Parking with us is now even better value. You can park for just £1 from 4pm  to 7pm in the Multi  or from 4pm to 5am in the Rooftop (normal charges apply to entrance prior to 4pm and exit after the above times). We're now also open later (please check with individual stores) so there's no need to rush at the end of your day.
Free drop-off zone
To make life a little easier there's also a new drop off and pick up zone, which is free, in the multi-storey car park. Simply put your entry chip coin into the exit barrier within 15 minutes to exit for free. Great for dropping off the kids, collecting that big box or for meeting a taxi.
Free parking with CollectPlus
If you're ordering shopping online you can now get one hour's free parking when using CollectPlus. When you collect or return your parcel at the Ask Me Point we'll validate your parking chip coin for one hour's free parking. Find out more about CollectPlus here.