Black History Month with 2Arts
This half term (25th - 29th October) join 2Arts in celebrating Black History Month
On the Gallery level of The Mall you can visit every day from 11am to 4pm for a variety of free workshops like storytelling, name bead making, and rug making. The full schedule is below.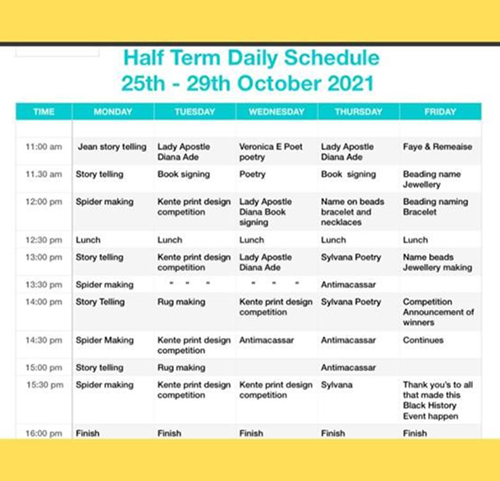 There is also additional activities throughout the week between 11am and 4pm. A large carnival costume will be positioned near the Church Street windows, as well as a pop-up exhibition in the unit next to The Body Shop and a shop selling African goods next to Warren James. 
Head to The Mall on Friday to hear some African drumming to take place outside H Samuels.