Veganuary at The Mall
Have you joined the thousands of people who have pledged to go vegan for January? UK based charity Veganuary has inspired and supported more than half a million people in 178 countries to follow a plant-based diet for January and beyond.
According to the charity, going vegan can improve personal health, reduce meat intake, and can even help the planet.
We've chosen some of the best vegan friendly food and products from our retailers here at The Mall.
Greggs - Vegan Sausage Roll & Steak Bake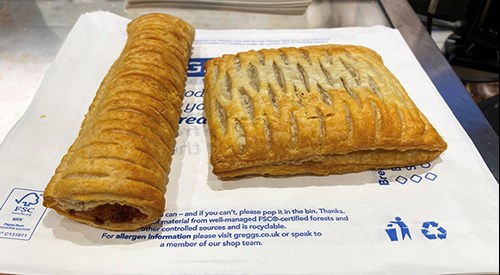 Greggs new vegan friendly sausage roll and steak bake have been designed to mirror some of the original's classic features, including 96 layers of light and crisp puff pastry. But, instead they've teamed up with Quorn to wrap it around their own bespoke fillings.
Greggs - Glazed Ring Doughnut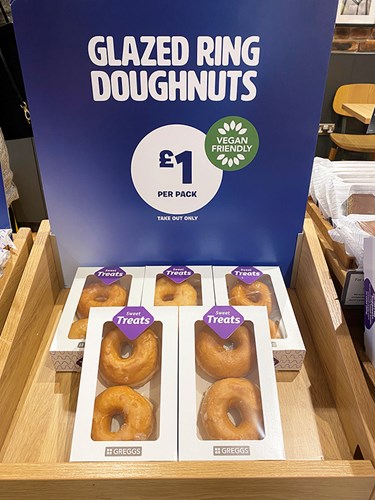 This sweet treat practically melts in your mouth. The best part is, Greggs have made it Vegan! A ring doughnut topped with fondant icing is simple but delicious and perfect for on-the-go.
Muffin Break - Berry Crunch Slice & Roasted Red Pepper and Houmous Wrap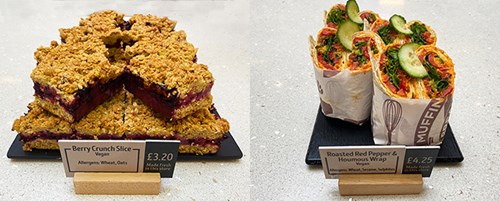 As part of the Muffin Break's commitment to a fresh, exciting and diverse choice for customers they have introduced the scrumptious Berry Crunch Slice to accompany their delicious wrap which includes houmous, roasted red peppers, caramelised red onion and rocket. Both are bursting with flavour and made fresh in store each day, 
LUSH - Ultraplant
LUSH's most luxurious, cold cream facial cleanser yet! This decadent vegan blend is plant-based, self-preserving and uses just six ethically-sourced, natural ingredients - each one providing formidable skin benefits.
Tesco - Plant Chef Range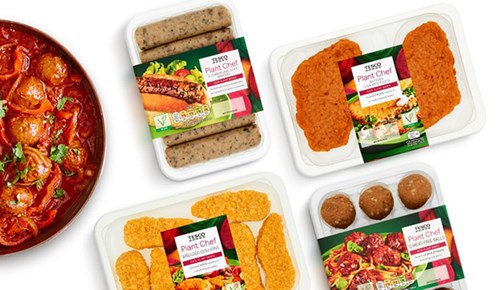 Get your taste buds watering with Tesco's new 100% plant based range that's seriously big on flavour. Created with their head chef Derek Sarno, they've chosen delicious ingredients, from vibrant veg to hearty grains and pulses. Then spiced, grilled, seasoned or slow roasted them, so that every bite packs a tasty punch.
Superdrug - Make Up
B. makeup by Superdrug is a range of high quality, vegan friendly and cruelty free beauty products. The range offers professional quality, solution driven makeup and was created with insider expertise.
MUA MAKEUP ACADEMY is the go-to brand for on trend, affordable and high quality makeup. Superdrug's in-house makeup expertise and passion means they strive to deliver the hottest and most exciting items on the market. The range includes Cult Classics such as their iconic Highlighters, Luxe Velvet Lip Lacquers & super pigmented Eyeshadow Palettes all of which are 100% cruelty free!
Chopstix - Pumpkin Katsu Curry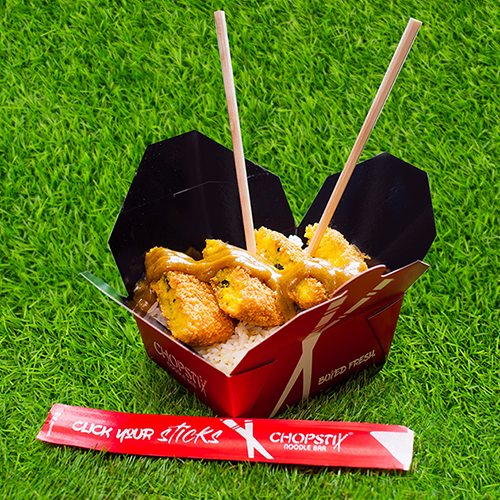 Do Veganuary the Chopstix way because we know you all love a katsu! Vegans and curious customers can enjoy their brand new Pumpkin Katsu Curry. This naturally sweet treat is breaded and smothered in their rich katsu curry sauce just for you.
The vegan range also consists of their spicy Green Thai Tofu Curry, yummy Salt & Pepper Potatoes and crispy Spring Rolls too.