VE Day 75th Anniversary
This year, Friday 8th May marks the 75th Anniversary of VE Day (Victory in Europe Day)  - the day on which Allied forces formally announced the surrender of Germany and brought the Second World War to a close in Europe. To honour it, the day will also be a Bank Holiday.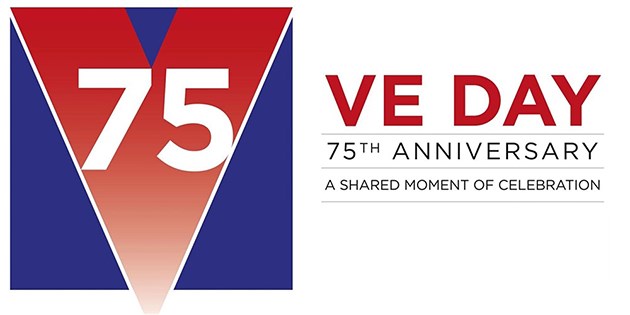 Street parties and events across the country were planned to mark this momentous occasion, however, due to Government restrictions many of these have been postponed or cancelled as a result of the Coronavirus outbreak. Everyone is still encouraged celebrate from the safety of their own home and there is plenty you can still do!
We've put together a list of key times for events and resources you can use to celebrate including arts & crafts, activities and education packs.
Events and timings - Friday 8th May:
11am — Two-minute national silence to remember the declaration of victory and the end of the Second World War in Europe.
11.15am - Grab a cup of tea and join the Royal British Legion for a 45-minute live stream as they bring the World War Two generation together with today's generation to chat about their shared experiences.
2.45pm - 3.45pm — The first of two special BBC One programmes to mark VE75, including extract from Sir Winston Churchill's victory speech delivered at 3pm on VE Day.
2.45pm - 7.45pm — Join Luton Borough Council for their VE 75 Virtual Celebrations from 2.45pm This event will include special video messages and performances plus the opportunity to participate in the toast at home with them at 3pm by sending  your 'cheers' photos and videos using #ToastAtHome and #VEDay75. Click here to view full details and itinerary.
3pm - Join in the 'Nation's Toast to the Heroes of WW2' by standing up and raising a glass of refreshment of your choice and undertake the following 'Toast' – "To those who gave so much, we thank you,"
Afternoon — Britons are encouraged to hold 1940s-style afternoon tea parties at home rather than street parties, including homemade bunting and recipes from the era.
9pm — Broadcast of Her Majesty the Queen's speech - the exact time her father, King George VI, made his radio address to the nation in 1945 to announce victory in Europe. this will be followed by a national doorstep rendition of Dame Vera Lynn's We'll Meet Again. View the lyrics here.
Resources
The English Heritage have put together a 'VE Day home pack' which includes a selection of tasty recipes, tips for dancing Lindy Hop style, a Spotify playlist and popular 1940s songs to sing with your family. Download the pack here.
Alternatively, download the Government's ' VE Day Party Pack' here.
Make your own special VE Day 75 'Great British Bunting' to display in your window at home. Click here to view templates and guides.
VE Day Learning Resources - The Royal British Legion have partnered with the National Literacy Trust to create a series of free, downloadable lesson plans and assemblies aimed at Key Stages 2, 3 and 4 that can be used to explain to children of different ages and backgrounds why, how and who we remember. Click here to view.
Leave a VE Day Message - Write a message on the Royal British Legion's online message board remember, celebrate and honour brave men and women of World War 2 and our Armed Forces community.
Dan Snow's VE Day Challenge - How would you tell the story of VE Day today? View the challenge here. (Closes 6th May)
Find and preserve your family's WWII stories at ancestry.co.uk.