Shop Local Week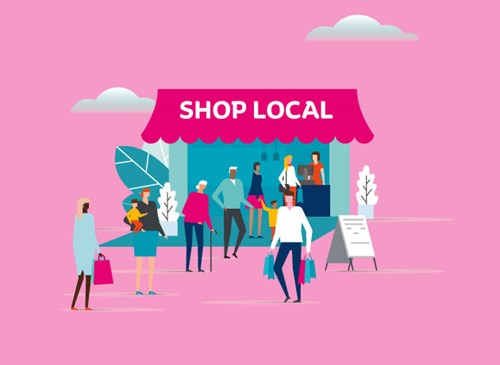 Shoppers across the UK are being urged to do their bit and take part in Shop Local Week (10th - 16th August) to help local businesses rebuild from the coronavirus pandemic.
Shop Local Week is part of the government's Enjoy Summer Safely campaign, encouraging people to get back to the way of life they have missed, while following safety guidelines.
From popping into a local family-run bakery like Don Millers for a loaf of bread, or buying a quirky gift from an independent shop, by shopping locally people can help local business owners and local communities get back up and running.
To help kick off Shop Local Week, here are eight reasons why customers should visit the high street this week:
Help the high street and support the local economy.
Save jobs – and create even more.
Great deals.
A safe way to shop.
Preserving the heart of the community.
Spoilt for choice.
A better shopping experience.
Help the environment.
Local shops often source their goods locally, helping to reduce their carbon footprint. When shopping local, people are also more likely to walk or cycle to get there – doing their bit to reduce air pollution, reduce traffic and improve the quality of the nation's high streets.
Independent stores in The Mall include:
10 Minute Manicure
A&Z Dry Cleaners, Tailor & Alteration
Arndale News
Beeb's Bubbles
Blue Star
Brown & White
Buy-Macs
Delikatesy Polskie Smaczek
Dr & Herbs
Fruit & Veg Hub
Greenfields
I-care Centre
I-Mend Gadgets
Jean City
Mobile Bitz
Nucrema
Pop The Look
Price Drop
Razor & Blade
Shoe Saver
Silver News
Smart Baggage
Smart Cartridge
Smart Mobility
The Baby Shop
Uniform Exchange (Level Trust)
Vibe Juice Bar
Vulcauff
Yummy Cup Corn