Carnival Workshops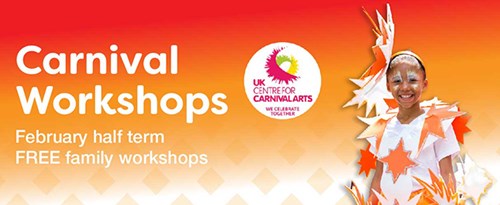 The Mall will be hosting Carnival Workshops this February half term with the UK Centre for Carnival Arts (UKCCA).
Workshops are FREE and will take place on Tuesday 18th, Wednesday 19th, Saturday 22nd and Sunday 23rd February in Smith's Square between 11am and 5pm.
Luton International Carnival, Europe's largest one day carnival celebration, takes place on Friday 8th May this year and will be celebrating in collaboration with the 75th Anniversary of VE Day with the theme being anniversary and peace.
Workshops are suitable for children aged 3-10 years old. Children must be supervised at all times.
For more information about Luton International Carnival visit the UK Centre for Carnival Arts website here.