St Patrick's Festival 2019
The St Patrick's Festival, which celebrates the patron saint of Ireland is held in Luton on the weekend of, or nearest to, the 17th March and this year the parade falls on the Sunday 17th March.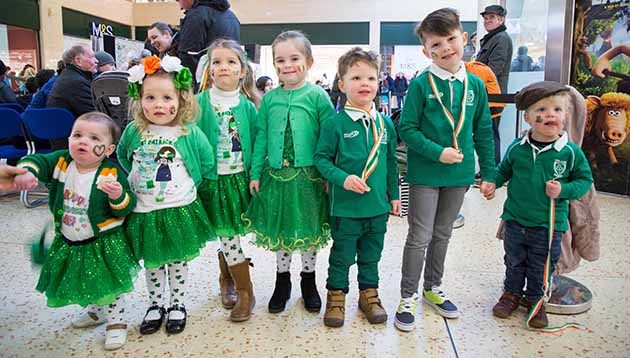 First held in Luton in 2000, and now attracting thousands of of spectators, the parade and other events have become one of the leading attractions of the Luton cultural calendar bringing Irish music, dance and drama to the streets and entertainment venues of Luton.
The festival showcases the very best of Irish music, song and dance featuring artists and groups from both sides of the Irish Sea – many of them champions in their specific craft.
The festival is organised by Luton Irish Forum with a team of volunteers.
See the full schedule for the day below:
Parade
Leaving Luton Irish Forum, LU1 0ES at 11:00am
Irish Market & Family Area
Games, face painting, kids craft & Bubbleologist Market Hill from 10:00am
Market Hill Stage
From 10:30am Jim Carway - MC
12:00pm The Emerald Pipeband
12:15pm Rigs & Jeels
1:30pm Matthew O'Donnell
3:00pm The Kings of Connaught
The Mall Stage - Smith's Square
From 11:00am Gerry Byrne - MC
11:00am Tea & Spuds
From 11:30am Local Irish Dancing schools
12:00pm Ramridge Primary School Choir
12:45pm The Wilsons Show
2:15pm Galway Trad Group
3:10pm Rigs & Jeels