Poppy Appeal 2019
In partnership with the local Royal British Legion team, The Mall Luton will once again be supporting this year's Poppy Appeal and will be opening our annual Poppy pop-up shop outside Monsoon until Saturday 9th November.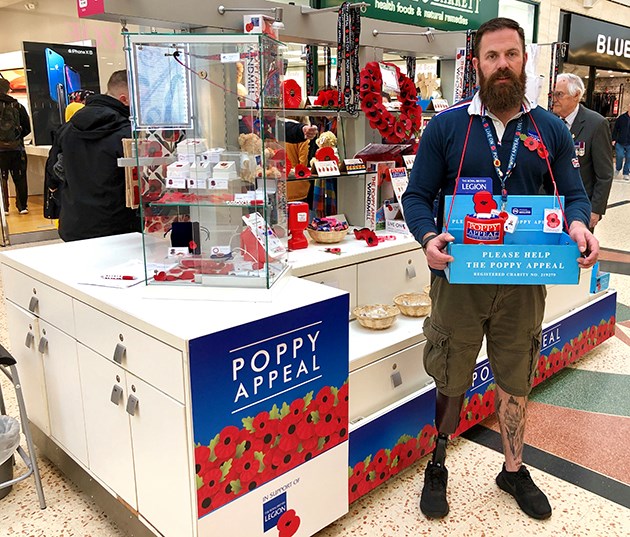 Visitors will be able to purchase everything from beautiful brooches, bags and scarves to traditional paper poppies. 100% of all profits will go towards the work of The Royal British Legion in its role of caring and campaigning for our Armed Forces and their families. A full list of Poppy Shop merchandise available can be viewed here.
Last year your generosity helped to raise over £24,000. The Legion uses donations to offer support in many ways including providing crisis grants, researching the impact of blast injuries on the body, lobbying the government on key issues, and advising on benefits and money problems.
This year we also have a Remembrance Garden, located by the Church Street windows. This provides a quiet and welcoming space for people to reflect, remember and honour the memory of those who have lost their lives through active service in all conflicts; from the beginning of the First World War right up to the present day. Share your photos or memories on our Remembrance Board or even stop by for a relaxing game of chess.