One Great Day
The Mall Luton is one of over 200 shopping centres across the UK taking part in 'One Great Day' Sunday 11th August 2019. Join us in Central Square for a family fun day whilst raising money for a number of great causes!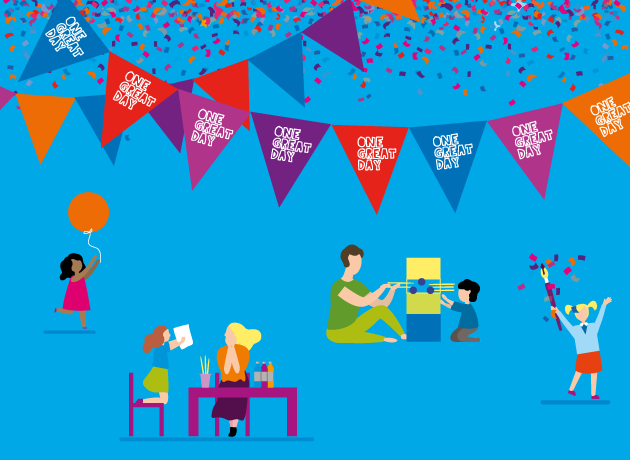 One Great Day is a series of family and community charity events being held throughout the Summer to raise money for Luton Foodbank and Great Ormond Street Hospital Children's Charity.
One Great Day was established in 2014 and has so far raised over £500,000 for 113 different children's charities along with Great Ormond Street Hospital Children's Charity.
One Great Day now covers over 70 million square feet of retail space across the United Kingdom, from Folkestone to Aberdeen and nearly everywhere in-between!
We will be holding our quiet hour from 10am and the fun continues from 11am.
Luton Foodbank is a non-profit organisation run entirely for the benefit of people in and around Luton who need emergency food. Their aim is to eradicate food poverty in Luton and to support people so that they can take steps to overcome the problems that brought them to them. Money raised at this event for Luton Foodbank will be specifically for children's food parcels.
Donations can be made via the Virgin Money Giving link HERE.
Please show your support and give generously.