Music MarketPlace
Music Marketplace is an event organised by Luton Music Expo and supported by The Mall Luton, aiming to show how 'music connects us' by bringing together various music organisations and teachers in one place, so that shoppers can experience the diverse musical styles and genres that co-exist within Luton.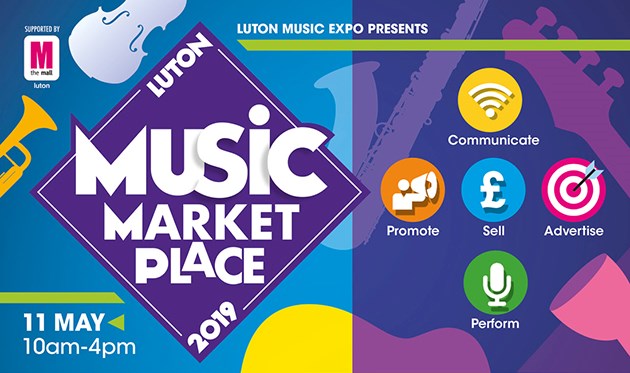 The event will run from 10am - 4pm on Saturday 11th May in Smith's Square and those taking part will be giving live demonstrations of various instruments from Digeridoo to Ukulele. Music fans can join in the Beat-boxing challenge with Ozzie from Ozzlebox, whilst those who love the Caribbean flavours can take part in the Steel-pan session. Music sessions will last up to 20 minutes with hosts including:
Ukimaniacs
Ozzlebox
John Musto
O7Drumsproject
Luton Community Music School
Dhols Royce
Yearwood Steelpans
Chris Puleston
Do have a secret musical talent? Can you play an instrument? Then we want to see you at the Music MarketPlace! Part of the day at Music MarketPlace will also be dedicated to Luton Has Talent, where singers and instrumentalists are encouraged to come along to perform* and showcase their musical talents. 
Take a Free Stall Space
We also have free stall spaces available for Session Hosts
Use the space to:
Sell your music lessons.
Promote your instrumental or music service.
Promote and sell tickets to your upcoming events.
Share details about your local music projects.
Increase your membership.
For more details call 07733 534529
*Performers for Luton Has Talent must register online prior to the event.