Breastfeeding Awareness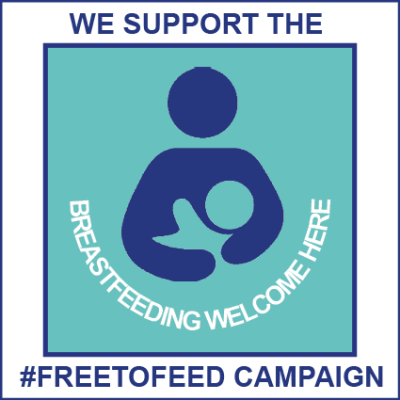 A new breastfeeding awareness campaign is aiming to help mums become more confident when breastfeeding in public. The Luton and Bedfordshire #FreeToFeed campaign is being launched by NHS community services and is supported by The Mall Luton.
Businesses, members of the public and other mums are encouraged to raise awareness of the importance of breastfeeding and to help new mums feel comfortable feeding their children when out and about.
Retailers supporting the campaign in The Mall Luton will display a sticker of the image above so that they can be easily identified. Current supporters displaying the sticker in the centre are:
Muffin Break
Greenfields
Debenhams Restaurant
Nucrema
Flying Start South 
A new Breastfeeding Café in Flying Start South Children's Centre in The Mall is also available to breastfeeding mums on Thursdays from 1pm to 2.30pm. Click here for more information.