The OLLIE Foundation is Charity of the Year
The OLLIE Foundation, a suicide prevention and intervention training charity focused particularly on young people, is The Mall Luton's Charity of the Year.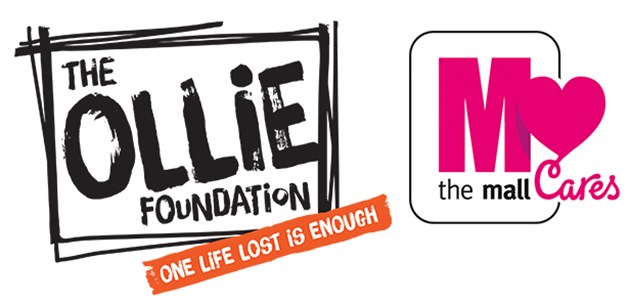 The OLLIE (One Life Lost Is Enough) Foundation was selected by The Mall's management team to become our Charity of the Year after applying, getting shortlisted and then presenting to the team. As a result, they will receive support throughout the year to raise awareness of the charity in The Mall and the training it provides, as well as fundraising.
The foundation provides a host of services, including SafeTALK and ASIST training at a significantly reduced or no cost; these educate people about possible signs that a person is experiencing suicidal thoughts, while also giving them the skills and confidence to discuss suicide. Both The Mall Luton and The OLLIE Foundation aim to inform the people of Luton of the services that are available and open the discussion of how the charity can support the community's mental health.
We will be hosting various fundraising events throughout 2018 so keep an eye out for further details on how you can contribute or donate.