Remembrance Ride Challenge For Mall Team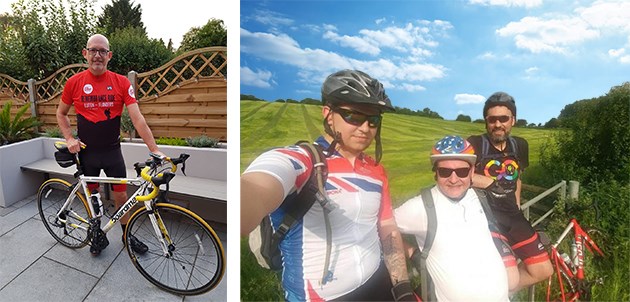 On the 14th September, a team from The Mall will be undertaking a gruelling 235 mile cycle ride as part of Love Luton's Remembrance programme to commemorate the ending of World War 1.
Roy Greening, David Geary, Bill Crichton and Matt Dorgan will commence their ride from Luton War Memorial and will take a total of 3 days to reach their final destination of Flanders in Belgium on 16th September.
Each member of the team has their own reasons for taking up this challenge and have set themselves targets to raise money for two different charities - The Mall Luton's charity of the year, The OLLIE Foundation which is a suicide prevention and intervention training charity, and also The Royal British Legion.
Please take a look at their giving pages below to see each members story and help them achieve their targets by making a donation. Every donation received is very much appreciated.
Roy Greening (The OLLIE Foundation and Royal British Legion 50/50)
David Geary (The Royal British Legion)
Bill Crichton (The OLLIE Foundation and The Royal British Legion 50/50)
Matt Dorgan (The Royal British Legion)
For more information on Love Luton's World War 1 Remembrance programme visit – www.loveluton.org.uk/remembrance/