Meet Father Christmas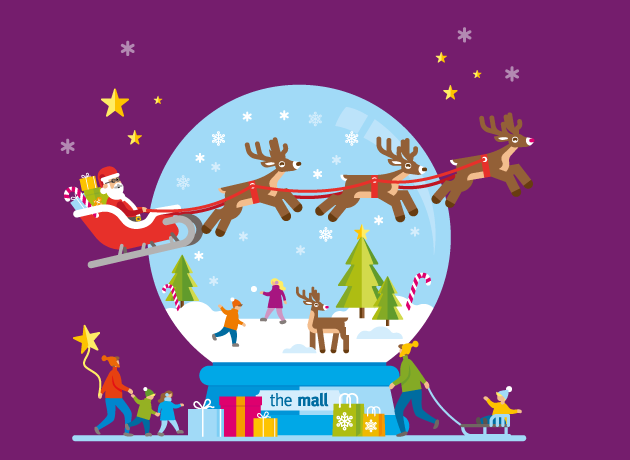 Visit Father Christmas in the enchanted fairy castle in Central Square.
Make your own magic reindeer food to help Rudolf fly, then visit Father Christmas and receive a gift - £4.50 per child. Photo packages also available to treasure your magical visit*.
Open every day from Friday 23rd November until Christmas Eve, full opening times below.
Turn up on the day, or to beat the queues pre-book online at bookfatherchristmas.co.uk/luton
Special needs sessions
Quiet sessions: Sundays 2nd & 16th December 9am – 11am
Signing session: Saturday 8th December 10am – midday, where families with deaf or hard of hearing children will be given a priority visit.
Special needs sessions are not pre-bookable. For more information on these please email AMP.Luton@themall.co.uk.
*Visit and gift fee not included.
Fri 23rd Nov: 11am - 5pm
Sat 24th Nov: 10am - 6pm
Sun 25th - Fri 30th Nov: 11am - 5pm
Sat 1st Dec: 10am - 6pm
Sun 2nd Dec: 9am* - 5pm
Mon 3rd - Thur 6th Dec: 11am - 5pm
Fri 7th Dec: 11am - 6pm
Sat 8th Dec: 10am - 6pm
Sun 9th - Thur 13th Dec: 11am - 5pm
Fri 14th Dec: 11am - 6pm
Sat 15th Dec: 10am - 6pm
Sun 16th Dec: 9am - 5pm
Mon 17th - Sat 22nd Dec: 10am - 6pm
Sun 23rd Dec: 10am - 5pm
Mon 24th Dec: 10am - 3pm