La Triviata by The Royal Opera House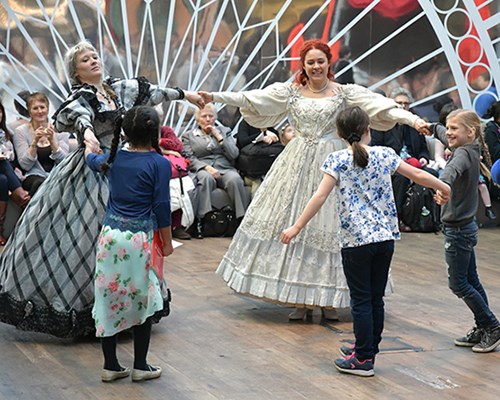 Come and witness amazing opera singers and musicians up close from the Royal Opera House, performing excerpts from Verdi's La Triviata, the most performed opera in the world, live in Luton!
Revoluton Arts are excited to announce the Royal Opera House will be performing live in the heart of Luton, this Saturday, 1 December with five 25 minute pop-up performances from La Traviata.
Join performers from the Royal Opera House as they waltz you through this dazzling story of love, betrayal and heartbreak and meet some of the characters lurking in the shadows of Verdi's beloved opera.
The 25 minute pop-up performances take place in The Mall at 10am, 11am, 2pm & 3pm in the Atrium (entrance near St George's Square) and at 4.30pm for the Light Switch on in George Street.
This is a fantastic opportunity for people to experience the power of Opera up close and if you like what they hear, you can apply for £5 tickets to see the full performance in the Royal Opera House.
This event has been organised by Revoluton Arts in partnership with The Royal Opera House and support from The Mall.
PHOTO CREDIT: BRIAN SLATER