Luton Scouts celebrate St George's Day with special parade
Back by popular demand, Luton Scouts from Falkes District will be celebrating St George's Day with a special parade through the town.
Over 400 Scouts will fly around 40 flags through the town centre on Sunday 23rd April to commemorate their Patron Saint. It revives a tradition started in 1934 when King George V took part in a national parade of King's Scouts at Windsor Castle.
This is a colourful welcome to spring with the help of enthusiastic young people from the age of six.
The parade will leave Market Hill, outside Debenhams, at 2pm making it's way down George Street and arriving at St. George's Square at approximately 2.30pm. Here there will be a chance for all Scouts to renew their promises and to present awards to celebrate good service. The Scouts will also entertain the crowds with a range of camp fire songs.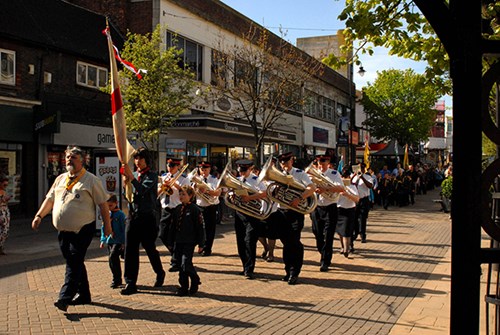 2011 Parade with Gerald Law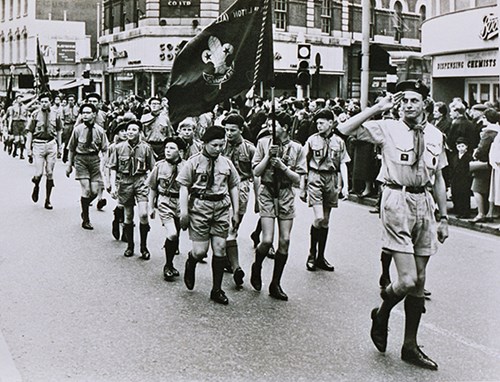 All Saints Scout Group on parade 1962