Burrito Kitchen official launch
Mexican food outlet, Burrito Kitchen, will be officially opening in Central Square behind the Grotto this Saturday and will be offering customers two burritos for the price of one between 3pm and 5pm!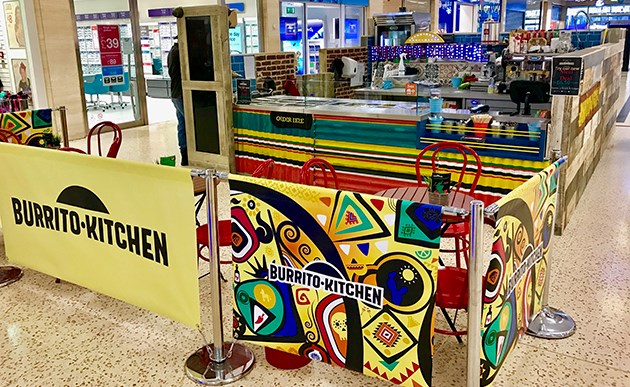 Dishing out Mexican cheer with the freshest ingredients; they start from scratch every day marinating the meat, chopping the veg and making all the salsas. Shoppers can enjoy a range of burritos with fillings including Chicken, Shredded Beef, or Roasted Veg topped off with sour cream, cheese, lettuce and of course their handmade salsa.
Why not get some sunshine on the go with Burrito Kitchen this Saturday!