Charge on the move with Joos power
If you're low on battery you can now charge on the move at The Mall with Joos.
You can pick up a Joos power bank at the Joos Box located at the Smith Lane entrance by VFM, by the Men's toilet on Church Street and by Uniform Exchange on Gallery Level. Simply download the Joos app on iPhone or Android, use the map to located your nearest Joos Box and charge while you shop, stress free!
Once charged, you can return the charger to any of the Joos Boxes, either in the centre or in another town, whichever is most convenient for you. Simply find your nearest and hit the return button.
Joos allows you to charge safely, too. Between users, Joos power banks quarantine themselves in their protective slot long enough to kill off viral agents. All of Joos' equipment and power banks are also sanitised for extra comfort. The power banks are also made with medical grade antimicrobial plastic... for that extra piece of mind.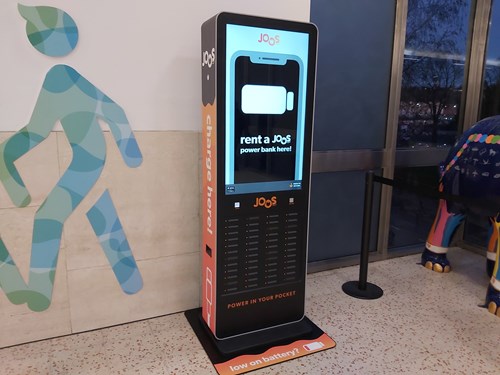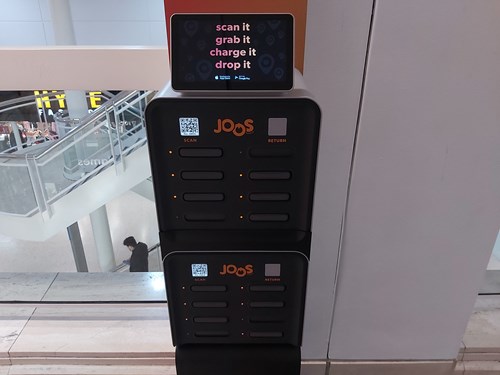 Download from the App Store
Download on Google Play