The Body Shop's new advent calendars
With the kids going back to school it might be time to start thinking about Christmas or at least advent calendars!
The Body Shop has launched their best ones yet. Inspired by the incredible acts of selfless love shown by people all over the world, their trio of beauty calendars are filled with joyful treats and daily acts of kindness to bring some joy to your friends, family and fellow humans.
When you buy their new advent calendar you will be helping many organisations around the world. With your help, The Body Shop wants to donate a minimum of £500,000 globally.
The advent calendars are more sustainable than ever before. They are also reusable and are perfect for storing crafts jewellery and other bits and bobs meaning it is a great purpose for all year around.
There are 3 to choose from:
 Advent Calendar £55
with 24 boxes you'll find some awesome little treats, including a couple of tub-transforming Bath Bubbles, some new Body Butters to love yourself with 96 hr moisture, and even a Sheet Mask or two to pamper you and your skin all Christmas.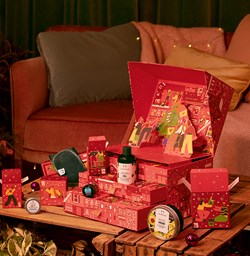 Big Advent Calendar £80
with 25 surprises inside are some full-sized favourites, including our creamy Shea Shampoo, brand new Avocado Body Butter, and mini versions of their skin-pampering face masks.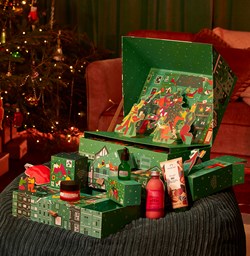 Ultimate Advent Calendar £140
this gift packs 25 surprises, including bestsellers like Drops of Youth™ Concentrate, Vitamin C Glow Boosting Moisturiser and a mini skin-tingling Himalayan Charcoal Purifying Glow Mask. It's a calendar for all you true beauty buffs.