20 years of Deichmann
Deichmann was founded in 1913 by Heinrich Deichmann. He opened his first shoemaker's shop, called Schuhreparatur Elektra at 25 years old in what is now Johannes-Brokamp-Straße in Borbeck, Germany. Two generations and over a century later Deichmann has expanded to 31 countries and has 4,205 physical stores and 40 online stores
This year they are celebrating their 20th Anniversary in the UK. This landmark is being highlighted across their stores and online to raise brand awareness of the success the Deichmann group has had in the UK market for the last two decades.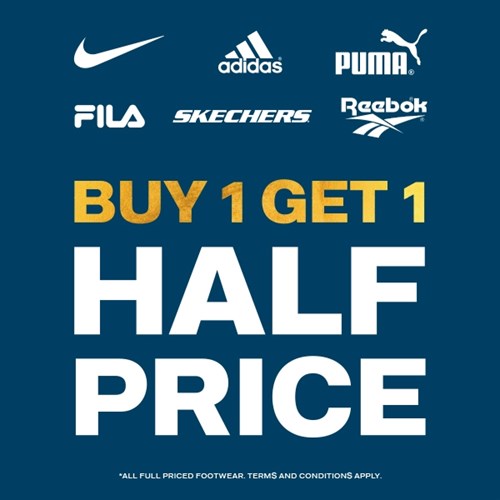 Whether you're busy exercising for that summer body or you want to look on trend this spring
Deichmann has a deal for both your needs. Pick up two of your favourite sports brands and get the 2nd half price.
Our top picks for her:
Puma Carina white lace up trainers £39.99
Fila Blue/Pink lace-up trainers  £29.99
Our top picks for him:
Mens Asics Jolt Lace-up Trainers £44.99