Calendar Club is back!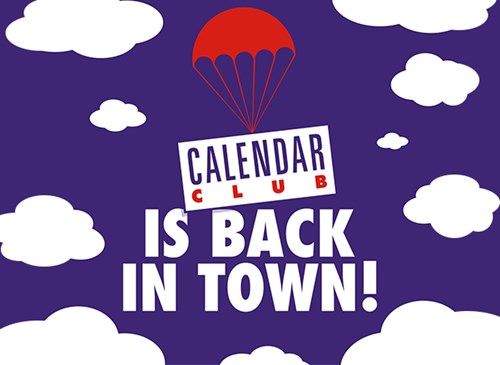 Calendar Club are Back in Town! Synonymous with the arrival of the festive season, they enter their 22nd birthday year in 2020, opening around 175 stores across the United Kingdom.
Shop their 1,100+ products in-store, or choose from their extended range of over 5,500 available through their special order service in-store. The range includes calendars and planners, diaries, stationery and much more. They have the perfect, quality, affordable gift for everyone you care for this Christmas.
Predicted calendar bestsellers for 2020 include Liverpool FC, Thomas Kinkade Disney Dreams, Peaky Blinders, Friends, Elvis Presley and, of course Cliff Richard. This year choose from such favourites as Disney, Harry Potter, RHS and RSPB, as well as roughly 120 dog breeds, everybody's favourite national and regional football teams and a great selection of regional UK and Ireland scenic calendars.
Find them between Debenhams and Costa in The Mall until Tuesday 5th January 2021.