Vegan Range at Muffin Break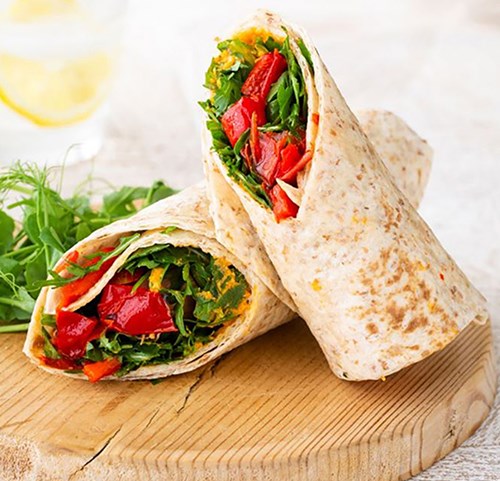 Muffin Break is leading the way ahead of National Vegetarian Week with its new vegan-friendly Houmous and Roasted Red Pepper wrap.
Bursting with flavour and made fresh in store each day, the delicious treat includes houmous, roasted red peppers, caramelised red onion and rocket.
The tasty wrap will be a permanent addition to the Muffin Break vegan range alongside the roasted aubergine, red pepper, vegan mozzarella and rocket panini, vegan sweet and savoury muffin (selection changes daily).
Also new to the range is the scrumptious Berry Crunch Slice as part of the brand's commitment to a fresh, exciting and diverse choice for customers.