FREE Parking at Weekends with Debenhams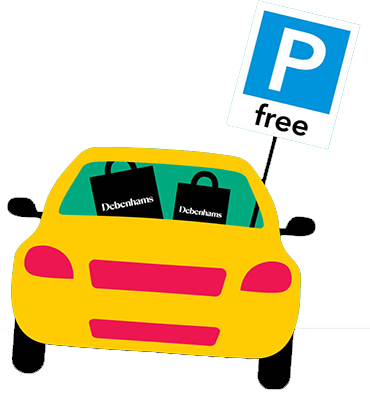 Weekends just got better! Spend over £50 at Debenhams and you can save the cost of your parking!
When making your purchase, let a member of staff at the Debenhams till know that you have parked in town* and the amount will be deducted from your total.
*Proof of parking must be shown eg. ticket, chip coin, app payment.