Cold Summer Drinks at Muffin Break
Tangy, refreshing, thirst quenching, fruity. Sometimes, only a cold drink will hit the spot. This year Muffin Break are here to put some good into summer.
With a range of milkshakes, smoothies and frappe's, Muffin Break is the perfect place to sit back, cool down and relax this summer!
Milkshakes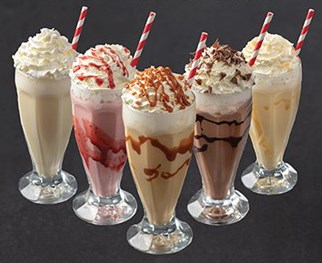 Muffin Break's velvety milkshakes are prepared using fresh milk and ice cream in 5 delicious flavours, to give you that summer feeling all year round! Flavours available are:
Chocolate Milkshake
Strawberry Milkshake
Vanilla Milkshake
Caramel Milkshake
Salted Caramel Milkshake
Smoothies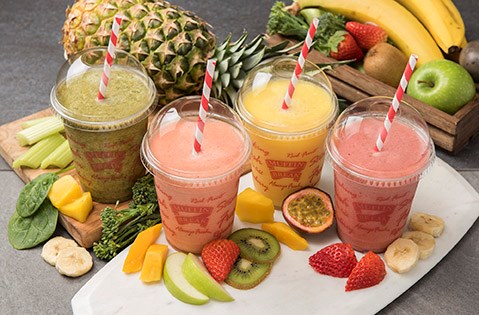 Zingy and refreshing, Muffin Break's smoothies use fresh fruit that contributes towards your five-a-day! Flavours available:
Berry Go Round
The Big 5 - Strawberry, Mango, Kiwi, Pineapple & Apple
Pash n Shoot - Passionfruit, Pineapple & Mango
Strawberry Split - Strawberry & Banana
The Green One - Broccoli, Spinach, Celery, Mango, Pineapple & Banana
Frappe's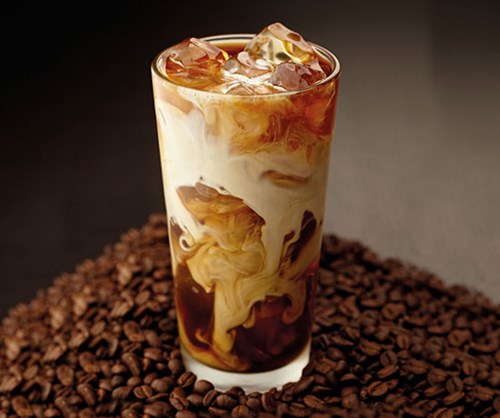 Prepared by Muffin Break's expert baristas their frappes combine their award-winning signature blend coffee, alongside crushed ice and milk to create an irresistible cold beverage. Flavours available
Cafe Latte
Chocolate Heaven
Mocha
Cookies n Cream
Banoffee
Caramel Latte
Strawberry White Chocolate
Chocolate Caramel
Mango