New improved smoothies and frappes at Muffin Break
Tangy, refreshing, thirst quenching, fruity. Sometimes, only a cold drink will hit the spot. This year Muffin Break are here to put some good into summer.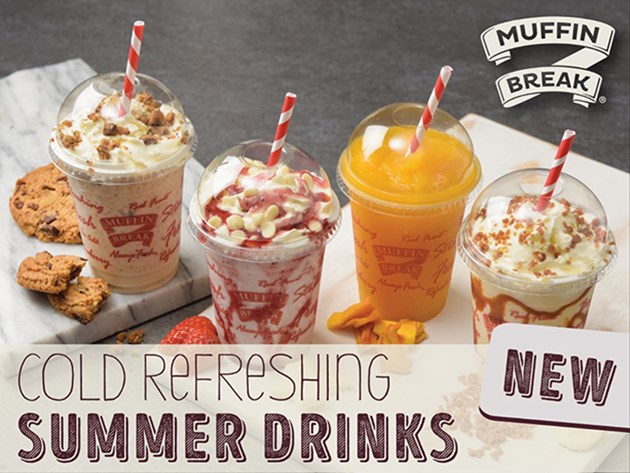 With a range of new and improved frappes and smoothies, Muffin Break is the perfect place to sit back, cool down and relax this summer! 
Why not try a zingy frappe or freshly made, real fruit smoothie? Muffin Break's range of delicious, refreshing cold drinks will refresh and revive you during the gorgeous bank holiday weather.
Frappe's:
Cafe Latte
Chocolate Heaven
Mocha
Cookies n Cream
Banoffee
Caramel Latte
Strawberry White Chocolate
Chocolate Caramel
Mango
Smoothies:
The Big 5 - Strawberry, Mango, Kiwi, Pineapple & Apple
Pash n Shoot - Passionfruit, Pineapple & Mango
Strawberry Split - Strawberry & Banana
The Green One - Broccoli, Spinach, Celery, Mango, Pineapple & Banana
Both the smoothies and frappes RRP are £3.80.