Festival make-up and style tips
With the festival season now in full swing, it's time to look out your favourite band tee shorts, the bandana and plenty of glitter. But looking on point at a festival takes some planning. Here are some of our top tips to get the festival look just right.
Festival Beauty tips
You still want to feel clean and fresh while dancing all day in a muddy field, so remember the basics: wet wipes, dry shampoo and deodorant, all available from Boots. Simple's Hydrating Cleansing Wipes for £4.39 are perfect for re-hydrating your skin and leaving you feeling fresh. Pick up the Colab Dry Shampoo for £3.49 and spray through your roots before slipping into you sleeping bag, simply rub in the next morning for a blow dry affect and make sure you are smelling your best with the Dove Invisible Care Anti-Perspirant Deodorant Stick available at £2.70.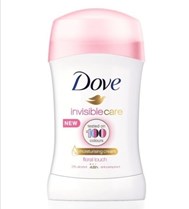 Add some festival fun to your make-up look with the NYX Professional Makeup Metallic Glitter for £6.00 from Boots. Whether you are adding this to your eyelids or creating some fun patterns this glitter will last all day.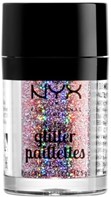 Keep your body and skin hydrated and sip water throughout the day with this Mint Green Hydrate Feel Great Water Bottle for £9.99 from New Look.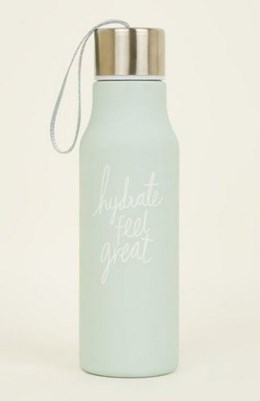 Festival style tips
Accessories are ideal for adding a touch of personal style to any look and festivals are perfect for being a bit more daring.  These Red Round Cat Eye Sunglasses for £7.99 from New Look definitely make a statement.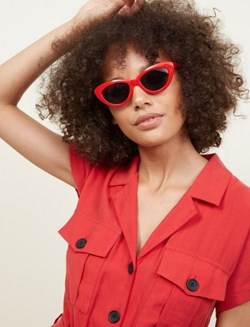 Keep your hands free for dancing and clapping with a bum bag is the perfect place to store your phone, money and all the other essentials. Pop this Rainbow 2 Way Sequin Bum Bag on with denim shorts and a simple tee for the perfect festival look. Available at New Look for £12.99.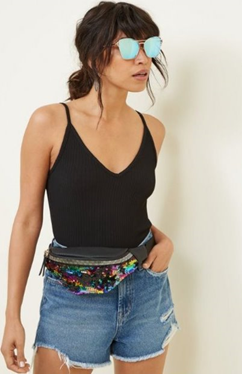 So if you are heading to a festival this summer follow our tips to looking stylish and fresh on the field and pop into your local Mall for the essentials.