Family Friendly Shopping
At the Mall, we're BIG on family friendly shopping, so here's a quick guide to some of the things we do to make life easier for your family – and for you...
The Mall Monster's Friends Club
The Mall Monster, our shopping centre mascot, has set up a special kids club. It's a place where all The Monster's little friends meet to enjoy face painting, arts and crafts, storytelling, competitions and all sorts of special events throughout the year – designed to give parents some time to treasure, while their little treasures are entertained. They'll make lots of new friends – and receive a special treat on their birthday!
Click here for more information or sign up here.
Baby Fresh – Changing Facilities and Feeding Room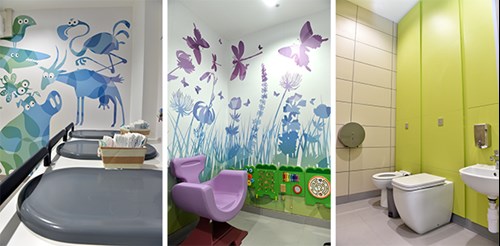 It's no fun for little ones (or you) when they are uncomfortable. Whether a nappy needs changing or some peace and quiet to feed baby is required, head to Bute Square (next to Footlocker) to find our recently refurbished parent and baby facilities, complete with fun and colourful designs on the walls, four baby changing stations, a private feeding area with sliding door and comfortable chairs plus a wall of games for toddlers, and a larger toilet with room for a buggy or pram.
Family First Parking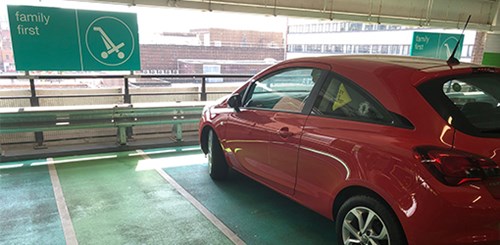 Don't let the little ones drive you mad while you're searching for a space – you'll find dedicated parent and child parking bays located in both the Market and Central car parks to make coming and going as simple and family friendly as can be.
Mall Monster Friends Free Play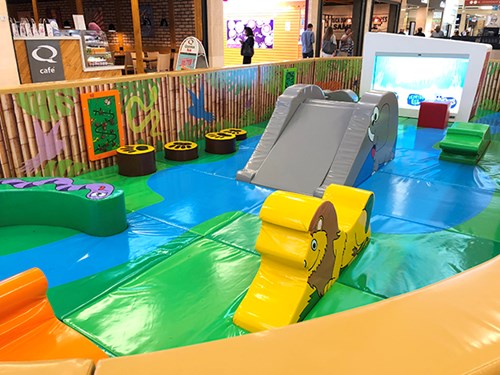 Take a break and let your little ones run wild in our free new jungle themed play area located outside The Entertainer toy shop in Feast Street.
Featuring a fantastic, fun soft play area for kids to run wild plus a giant interactive tablet where kids can play educational games!
So take a breather during your visit and let the kids do what they do best, have fun and play!
The play area is unsupervised, so please stay with your little ones at all times. The play area is suitable for kids under 6 years old.