Mall Monster Friends Free Play – located on Feast Street
Shop, eat and now play too!
We know kids get bored and don't always enjoy shopping as much as us grown-ups… so The Mall Monster would like to introduce his small, but perfectly formed, new interactive play zone. Kids can play educational games on the giant tablet or experience the 'Whoosh', for 3-in-1 fun! Climb up the wall then slide and see interactive colours and sounds trace you as you move. Hide and duck through the tunnel as you hear fun sounds. Developed especially for your little ones to enjoy, and the best bit…. it's free!
So take a breather during your visit and let the kids do what they do best, have fun and play.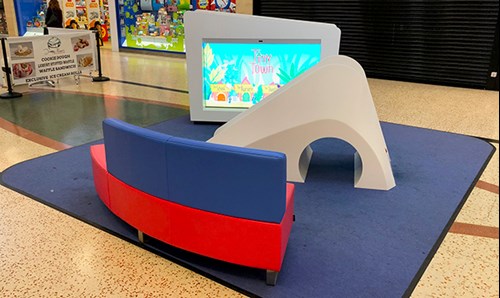 Watch this space… we have a new bigger free play area coming for summer!
The play area is unsupervised, so please stay with your little ones at all times. The play area is suitable for kids under 9 years.