Muffin Shakes – Choc Chip, Apple & Cinnamon, Blueberry
Today we launched a brand new decadent milkshake with a tasty twist like no other, which is sure to send your taste buds into meltdown.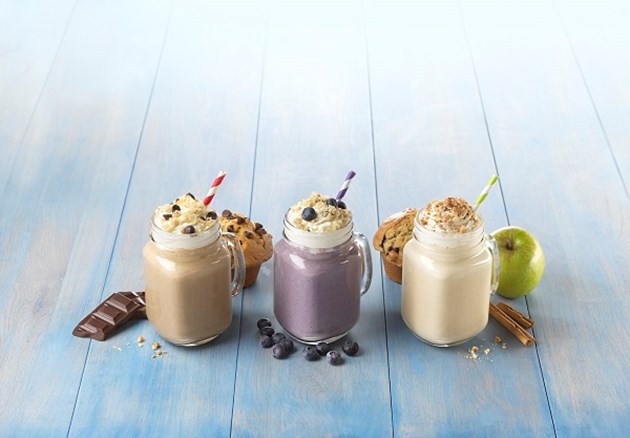 The refreshing drink is made by combining a traditional ice cream milkshake with one of our very own freshly baked muffins, to create the unique Muffin Shake!
The three mouth-watering flavours include: Chocolate Chip, Apple & Cinnamon and Blueberry – all of which are priced at £3.80.