Keep Britain Tidy with Costa
The nation's favourite coffee shop is encouraging people to make the switch from paper to reusable cups and, at the same time, support the Keep Britain Tidy campaign.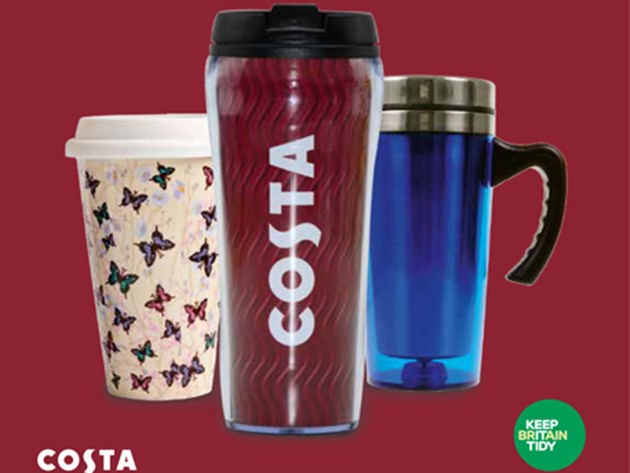 Every time someone buys their drink in a reusable cup at a Costa store, they will donate 10p to the campaign.
In supporting the fight against litter and waste, Costa customers who take in a reusable cup rather than opting for a disposable one, will help to create less rubbish. This is good news for the environment.
The campaign will run in stores until 21 June 2016.