Go naked this Earth Day!
This Earth Day, why not strip off the excess packaging and trial a range of beautiful handmade naked products. They're better for the environment while still being brilliantly effective.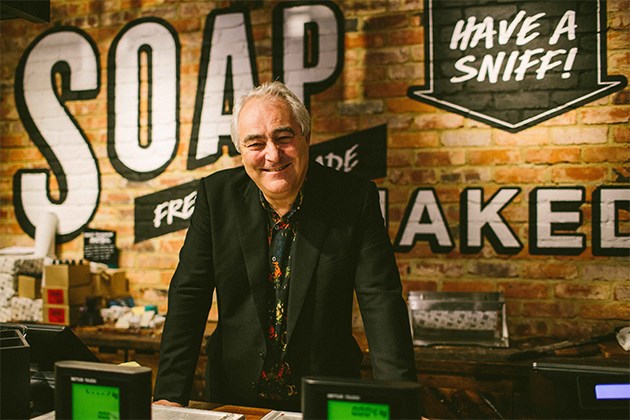 35% of all Lush products are totally unpackaged and naked... and the rest is on its way! This includes solid shampoo bars, conditioner, moisturiser, sun care, massage bars and deodorant to name a few. In 2015, naked products cut Lush's carbon by 9%.
Mark Constantine OBE, Lush Co-founder and Managing Director,
"Packaging is rubbish and for too long we had had to suffer excessive amounts of it. Now that the true financial and environmental costs are becoming obvious, customers are challenging manufacturers and retailers to cut the wrap. Companies like ours need to think out of the box and present customers with innovations that allow them to buy truly naked products."
---
Jason And The Argan Oils - £5.95

Packed full of argan oil to give your hair touchable softness and lustrous shine. Lush offer six solid shampoo bars to choose from, each bar the equivalent to three medium shampoo bottles. 5,267,667 Lush customers around the world took home a shampoo bar in 2015, which saved 15, 803,001 bottles from going into landfill.

T'eo Solid Deodorant - £4.95

A solid deodorant bar made of super-absorbent powders, fresh green grapes, and juniper and citrus essential oils to help you keep dry and fresh. This gentle but powerful bar makes light work of heavy perspiration.

Peace Massage Bar - £6.95

A moisturising bar packed full of fairly traded, fully traceable cocoa butter from one Lush's most extraordinary suppliers: the Colombian Peace Community of San José de Apartadó. Using this massage bar not only helps to relive dry skin, but it also has a positive effect on the wider world. Simply warm the bar between the hands, apply to the skin, breathe deeply and enjoy a moment of Peace.
Archive