Disabled Facilities
Our disabled toilets are free of charge and controlled by radar keys, to gain access enquire at the Ask Me Point in Central Square, alternatively Radar keys can be purchased from the Town Hall.

The disabled toilets are located near Bute Square next door to Footlocker, near Central Square* by The Fragrance Shop and in Church Street Mall at the entrance to the indoor market. For added peace of mind there is an emergency alarm inside the toilets, should you need it.
If you have trouble using the stairs, there are lifts to the Gallery Level of The Mall, outside M&S / Debenhams, as well as lifts to all car parks. All lifts in The Mall Luton have emergency alarms and low level buttons.
For easy access all our main entrances have automatic doors and guide dogs are always welcome.
There are also disabled parking bays in the Market Car Park and Central Car Park.
If using the Market Car Park in the evening, please park on the Ground floor only as the lifts in the Market Car Park are not accessible during the evening as they all lead into the closed part of the centre. Alternatively Central Car Park can be used in the evening as access to the lift is maintained.

You'll find our Shopmobility on level 3 of Market Car Park open weekdays from 9am to 4.30pm. This service is available to all those less able shoppers that require a wheelchair, electric scooter or powered scooter to enable them to enjoy The Mall Luton's shops and facilities. For further information please telephone 01582 738936 or visit www.lutonshopmobility.co.uk
For the hard of hearing we have a hearing loop installed at the Ask Me Point. 
---
Freshen Up
Our newly refurbished Mall toilets have now opened! Visit these fresh new facilities, featuring mens, ladies, disabled and parent facilities, situated off Bute Square next door to Footlocker. You can also find toilets located at the entrance to the indoor market in Church Street Mall.
Baby Fresh
It's no fun for little ones (or you) when they are uncomfortable. Whether a nappy needs changing or some peace and quiet to feed baby is required, head to Bute Square (next to Footlocker) to find our recently refurbished parent and baby facilities, complete with fun and colourful designs on the walls, four baby changing stations, a private feeding area with sliding door and comfortable chairs plus a wall of games for toddlers, and a larger toilet with room for a buggy or pram.
---
WiFi
Free WiFi is available for shoppers at The Mall Luton. To access the service, check that WiFi is enabled and select '_the mall Free WiFi' from the list of available networks. Open your internet browser and the landing page should appear. If it is your first time using network follow the simple one-time registration process.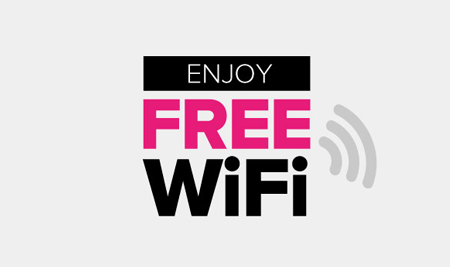 ---
---