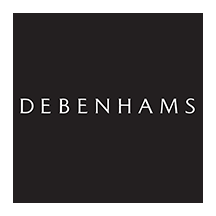 Sales Assistant
Debenhams - Quiz Clothing
Date posted: 10 August, 2018
The Position
5 Hour position
Reports to: Store/Concession Management Team
To support the Store/Concession Management team in all areas of the daily operation of the store/concession by providing the highest standards of customer service to maximise sales.
Portray a smart, clean and tidy appearance in accordance with the Company's dress guidelines at all time
· Be punctual and maintain a high standard of attendance
· Complete and pass product knowledge training
· Actively ensure that a high level of team spirit is maintained
Customer Service
· Offer a high standard of customer service to every customer using 5 non- negotiable sale standards
· Use product knowledge to assist customers, offer add-ons and convert the sale
· Communicate politely and friendly, and smile towards every customer
· Effectively communicate the Company's refund policy
· Work to meet customers' needs selling complete outfits whenever possible
· Deal with customer complaints in a professional manner
· Apply the above standards to all phone inquiries
Details
Handle and process stock effectively following Company guidelines
· Merchandise and display stock in accordance with Company Visual Merchandising guidelines
· Ensure that all stock deliveries are accurately checked and any discrepancies reported to the Management team
· Possess a high standard of product knowledge and be aware of best sellers
· Effective implementation of promotions, reductions, bulletin instructions and all stock processes
· Assist with quarterly stock takes
Security
· Be extremely vigilant and security conscious throughout the store
· Be aware of all cash security procedures
· Follow all procedures relating to both internal and external theft
Training
· Be proactive about keeping up to date with the Company, our products and team brief information
· Set and achieve goals during each review period
2 Issued by Human Resources 2014
Ensure that all transactions are accurately entered through the till (if appropriate)
· Ensure handling methods of payment is accurate
· Carry out cash administration duties in an efficient, accurate and friendly manner
· Follow cash administration procedure at all times
Legal Compliance/Safety & Maintenance
· Maintain safe working conditions for employees and customers
· Follow Health & Safety, Fire and Manual Handling Company policies at all times
· Carry out any housekeeping duties to a high standard
Additional Duties
Any other duties as instructed by Store/Concession Manager
Skills & Experience
· Flexibility towards working hours
· Experience of working within a customer service environment
· Excellent people skills with the ability to deal with a wide variety of customers
· Working knowledge of retail based EPOS systems within a busy retail environment
· Relevant product knowledge desirable
· Accuracy and attention to detail
· Effective communication skills
· Self-motivated
· Ability to work in a team environment
The Employer
Debenham's
56/80 The Mall
Luton
LU1 2SZ
How to apply
---
The above vacancy is advertised on behalf of the individual employer. Please contact the company concerned for information about their policies on equal opportunities and other areas of employment.
---