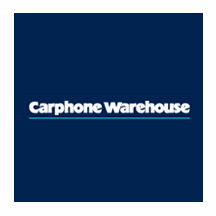 Instore Pro
Carphone Warehouse
Date posted: 13 July, 2018
The Position
We have 2 x 15 /30 Hours with flexibility to work additional hours
£7.90 for under 21's
£8.60 for aged 21 or over
So what does it take to be part of our team of experts? Like us, you'll have a passion for making customers smile by being super helpful and a drive to never stop learning. And how you act will reflect that. With your keen eye for detail, team spirit and can-do attitude, you'll go the extra mile to show customers and colleagues just how much you care. You will assist customers with service/repair issues, such as identifying hardware faults and carrying out hardware repairs alongside spending time with them to show them how to set-up or use features of their new or existing products so they can enjoy them. Part of your role will also be to facilitate the complete solution of product sales, upgrades, installations and services in your store whilst building a network of strong working relationships with the store team and other third parties.
As well as a great salary, we offer competitive benefits including a pension, 4 weeks' holiday, store discount and access to a range of subsidised offers.
Details
We're a nation of tech lovers. And when kit goes wrong, life goes wrong. But not when you're around. Join Team Knowhow and, with your super helpful service, you'll own your expertise to help us keep all the important stuff in customers' lives working – their technology.
You're not just someone who knows about all things technical – you love diagnostics, fault finding and rebuilding all the latest technology. That means you'll make a great Service Engineer (known as an In-Store repair and service Pro within the business). You'll be on hand to solve those tricky technical issues whether it's replacing a cracked screen or investigating and repairing faulty handsets. We want you to offer our customers great advice (and put a smile on their faces) by helping them get the best out of their technology.
What are we looking for from you? Hands-on knowledge and experience of repairing a wide range of popular handsets and devices as well as a keen eye for detail. Most importantly you need to build a rapport with customers – asking the right questions and finding the right answers. At the heart of our success is fantastic customer service – being responsive to requests, keeping explanations clear and simple, and ensuring every customer leaves us delighted. Above all, you have to share our passion for achieving amazing things – for our customers, colleagues and ourselves.
The Employer
Carphone Warehouse
77/79 The Mall
Luton
How to apply
---
The above vacancy is advertised on behalf of the individual employer. Please contact the company concerned for information about their policies on equal opportunities and other areas of employment.
---