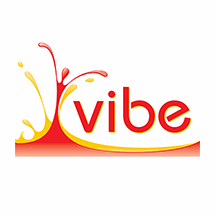 Fruitologist
Vibe
Date posted: 31 July, 2018
The Position
Currently Recruiting Fruitologists. Full time position (32hrs per week)
Vibe Juice is currently looking to recruit a new full-time member into our team.
At Vibe, we need great individuals to make a great team. As an individual, you need to:
• Be a team player
• Build relationships with your colleagues
• Be positive
• Punctual
• Responsible
• Be able to engage with customers
• Have fun!
Only by working effectively and efficiently within the team will you get consistently great results. You are expected to work within the team to deliver great customer service and to maximise sales. Working as part of the team will ensure that all the important operational things get done too.
The willingness to learn and grow is essential!
Details
Vibe is a customer service led organisation. Our business model is built around customers having a great experience and coming back for more. You are pivotal within that model and it is down to you to provide that experience by making great drinks and providing great service! The customer experience begins from the moment a customer sees a Vibe bar and never ends.
Previous experience in a fast moving retail environment is essential!
The Employer
Vibe
Smiths lane
The Mall
Luton
How to apply
If you think this job describes you, e-mail a CV to info@vibejuice.co.uk with the subject:
VIBE LUTON FULL TIME
---
The above vacancy is advertised on behalf of the individual employer. Please contact the company concerned for information about their policies on equal opportunities and other areas of employment.
---