FREE Half Term fun! - Harvest Festival
Little scarecrows and scarecrowesses are being invited to our free Harvest Festival this October half term!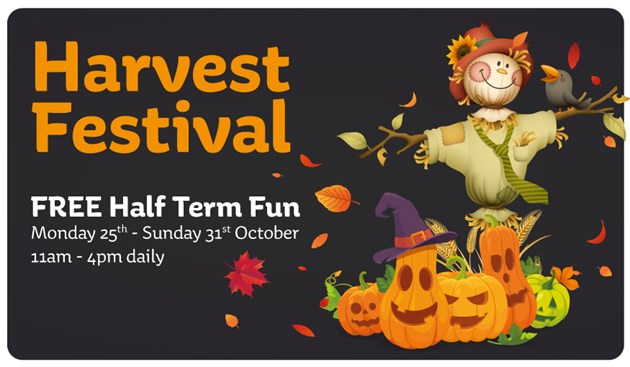 The shopping centre will become the home of magical scarecrows Belle and Scratch as they embark on a week-long journey of exciting workshops from Monday 25th October until Sunday 31st October. 
Children will be given the chance to take part in mesmerising storytelling sessions, inspiring make and take activities, an exciting Autumn treasure hunt as well as wonderful games and crafts.
We will also be collecting food for Blackburn Foodbank at its designated drop off point at the Ask Me Point. 
The Harvest Festival will take place next to Three store from 11am until 4pm daily.
Show times
11am -11.30am
11.45am -12.15pm
12.30pm -1.00pm
Break
1.45pm - 2.15pm 
2.30pm -3.00pm
3.15pm -3.45pm