The National Festival of Making 2018
The first ever National Festival of Making in 2017 welcomed 30,000 people of all ages to the heart of Lancashire to experience thrilling street performance, buy the best in handcrafted fashion, sample the finest food and drink and get hands-on with over 100 FREE and affordable making experiences in the company of master makers.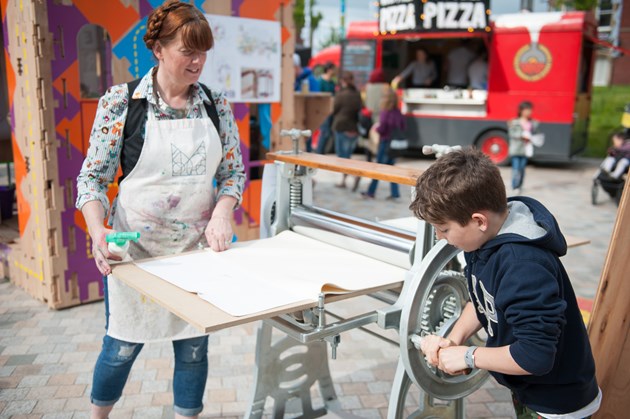 'A new kind of festival for a new age of making' returns to the manufacturing heartland of Blackburn on Saturday 12th and Sunday 13th May for a second unmissable year, promising two more exciting days of innovative art installations, workshops and markets throughout the town centre.
For updates about the festival programme and information on how to get involved click HERE.