The Mall Community Catch-Up
Staggering statistics revealed by Age UK showed that there were 34,000 lonely people in Lancashire at the end of last year and that being lonely is as detrimental to health as smoking 15 cigarettes a day.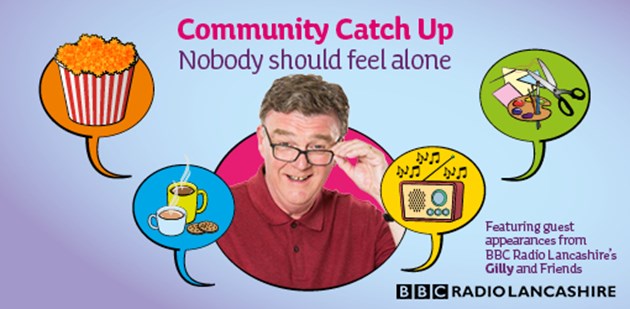 To help boost well-being and bring the local community together, we have launched our Community Catch Up scheme which is suitable for people of all ages and backgrounds that want to meet new people, learn new skills or just enjoy a brew and a chat.
BBC Radio Lancashire's afternoon show host John Gilmore, who is affectionately referred to as Gilly by his listeners, will be here for our Community Catch Up sessions on the 27h July and the 31st August and he will be bringing his friends and is broadcasting live from The Mall to help raise awareness.
The sessions are completely FREE to attend and open to all. 
Plans have been made to host film afternoons, arts and craft workshops and advice sessions throughout the coming months.
Please see list of dates for you to come along between 1pm and 4pm:-
Friday 27th July
Friday 10th August
Friday 31st August
Friday 7th September
To become part of the Community Catch Up network please contact Laura Diffey, Marketing Manager at The Mall Blackburn, on 01254 54455 or laura.diffey@themall.co.uk