Santa's Workshop
The Mall Blackburn welcomes back for 2018 what shoppers described as 'the best Christmas experience ever' in 2017.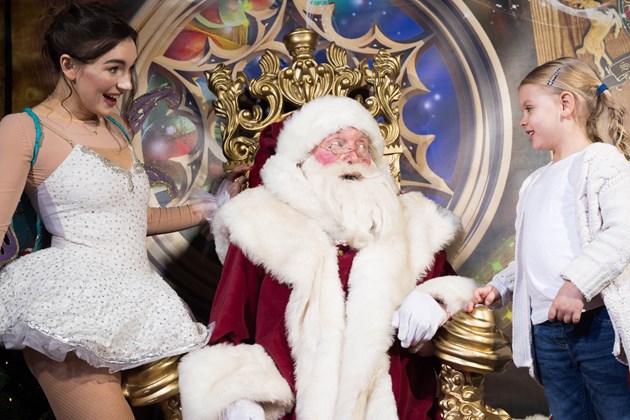 The unique Santa's Workshop concept was a massive hit with visitors in 2017 and this year's is even bigger and better.
Located across from the Ask Me Point in Victoria Court, it is an immersive experience that includes a tour of a secret workshop and a Toy Hall of Fame, which has some of Santa's favourite Christmas wish list toys from yesteryear.
Open every day through to Christmas Eve, the theatrical experience includes Santa, the nutcracker fairy, a toy soldier, dazzling lights, mesmerising music and much more! Special visits can be arranged for children with additional needs such as epilepsy or autism and the professional team of elves will work with parents to ensure the experience is tailored to their individual needs.
Exclusive appointments for family groups of 10 children so brothers, sisters, cousins and friends can enjoy the experience together.
Tickets are £9.95 per child and can be purchased at Santa's Workshop opposite the Ask Me Point or online at here (online booking fee of £1 applies).
Two free adults per child can also enjoy the experience, which will last approximately 15 minutes and visitors are welcome to capture the moment on their own cameras.
A percentage of each ticket sale will be donated to The Mall Blackburn's Charity of the Year – Theo's Warriors.
Opening times
Thursday 13th December          10:00 - 19:00
Friday 14th December                10:00 - 16:00
Saturday 15th December           10:00 - 16:00
Sunday 16th December              11:00 - 16:00
Monday 17th December            10:00 - 16:00
Tuesday 18th December            10:00 - 16:00
Wednesday 19th December      10:00 - 19:00
Thursday 20th December          10:00 - 19:00
Friday 21st December                10:00 - 19:00
Saturday 22nd December         10:00 - 19:00
Sunday 23rd December            11:00 - 16:00
Monday 24th December           10:00 - 16:00