Save money with Contract Parking at The Mall
Do you work within the shopping centre, town centre or just park with us on a regular basis?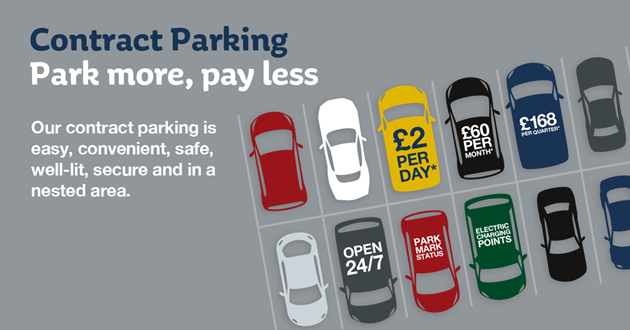 Our contract parking could be just the thing to save you money whilst your in town!
You can choose to pay monthly which is £60 per month or per quarter which is £168 and be safe in the knowledge that your leaving your car in a safe, convenient, well-lit and secure car park.
If you are interested please visit the Management Office on level 2 above Millie's Cookies to fill out an application form.