Recycle your old phone at the ecoATM
ecoATM provides a convenient and responsible way for you to trade in your pre-owned smartphone for instant payment, with the assurance that the device will be recycled and reused.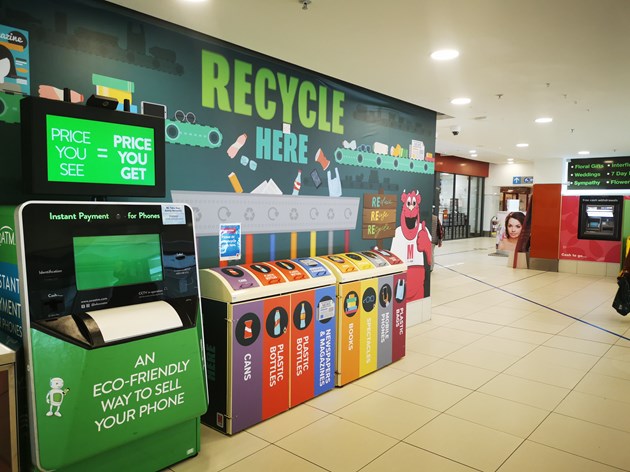 📱They have diverted over 27 million devices worldwide
♻️They have recycled 6.9 million pounds of e-waste
✔️132,464 tonnes of greenhouse gas emissions reduced
 HOW ECOATM WORKS
To receive your FREE trade-in quote there are 3 simple steps:
Place your device in an ecoATM kiosk

 

- Don't worry, your device is safe and you may exit the process at any time.
ecoATM will examine your device and give you our best price immediately

 

- ecoATM doesn't access any of your personal information during this evaluation.
If you agree to sell it, you will receive instant payment.
ecoATM is all about a rewarding experience, they not only put extra funds in your pocket but also helps ensure a cleaner environment for future generations. 
You will find their ATM located on Market Way within our recycling area next to Wilko.