Prescription Delivery Service
What is the Prescription Delivery Service?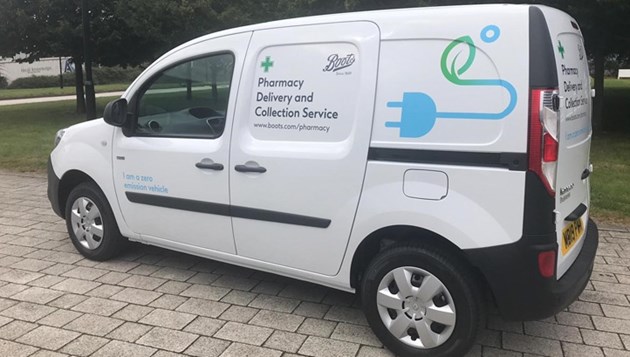 The Boots Prescription Delivery Service is a convenient way to take control of your prescriptions. Their dedicated team of friendly drivers currently support over 250,000 customers across the UK, bringing their medicines to their door.
There's no need to worry about missing a delivery, simply order your prescription then agree a date and time slot with a member of the pharmacy team.
They can offer you delivery Monday to Friday. A member of the pharmacy team may ask some questions to check that the delivery driver has all the information they need to ensure a safe and effective delivery.
Someone needs to be available at the address to receive the delivery, it cannot be posted through the letterbox or left unattended. 
Benefits of the service
• Flexible: Choose a delivery slot that works for you
• Convenient: Medication delivered straight to your door by one of their friendly drivers
Who can use the Prescription Delivery Service?
Anyone can use the Prescription Delivery Service. We offer a free delivery service for many of our vulnerable patients (in line with government and NHS guidance).** Talk to your local pharmacy team if you think this may apply to you.
The service is available to those who don't fall into this category for just £5 for each one-off delivery or £55 for unlimited delivery for 12 months.
How it works
Our Prescription Delivery Service is operated from many of our store locations** across the UK. It's important that when you order your prescription that you let your GP surgery know you would like it to be sent to your chosen Boots pharmacy, so that we are able to dispense and deliver it to you. To do this, you can nominate your chosen pharmacy online or speak to your GP or local pharmacy team. You need to tell the store that you would like delivery.
If you think you may qualify for free delivery, then please contact your local Boots pharmacy for more information.
Otherwise you are able to sign up for the delivery service by following these simple steps. If you have any queries regarding the Prescription Delivery service please speak to your local store team.
Click here to register https://cutt.ly/tmzA3VM