Mother's Day with The Fragrance Shop
When no other words will suffice, show Mum how much she means to you this Mother's Day with a beautiful, thoughtful fragrance gift, no matter who your mother figure is...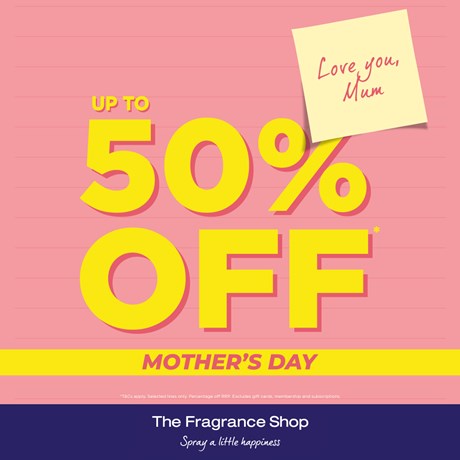 The perfect gift to captivate the senses, let The Fragrance Shop help you find the right fragrance that she'll be forever thankful for and forever reminded of you, evoking those lasting, loving memories.
The Fragrance Shop's wonderful selection of perfumes, gift sets and more, will be sure to put a smile on Mums face this Mother's Day. With something for every kind of mum from luxury fragrances, classics, bestsellers and free gifts, show her just how much she means to you with fragrance – the perfect gift as the perfect thank you note. Click here to order the perfect gift.