Charge your phone or tablet for FREE!
Its happened to us all when we head out for a spot of lunch or a trip around the shops and we have forgot to charge our phone!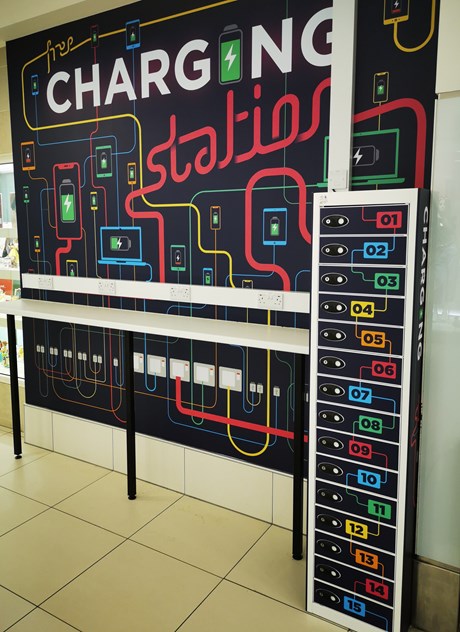 Visit our FREE charging station and either take a break and charge your phone or tablet on our bench or leave it in one of the secure lockers whilst you go and shop!
All you need is your charging cable!
Visit the Ask Me Point and pick up your locker key for a £5 refundable deposit!