Celebrating 40yrs at The Entertainer
The Entertainer 40th Birthday party & Birthday Competition 
Saturday 4th September – The Entertainer are celebrating their 40th Birthday and like all big birthdays, they are having a party! Join them in-store as they celebrate in style with balloons, music, stickers and more! PLUS enter their competition to design them a birthday card to be one of 4 lucky winners per store to win a £40 The Entertainer Gift Card. In total, they will have over £27,000 of gift cards to be won!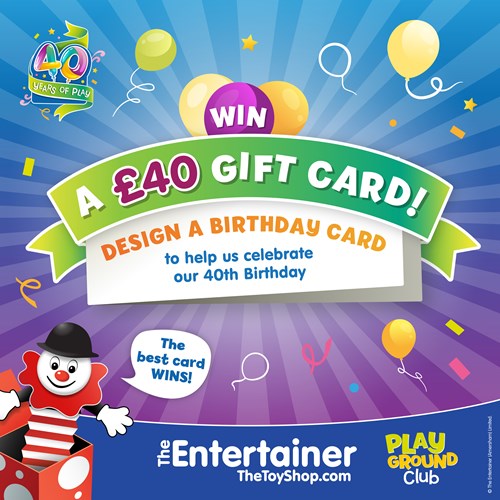 Back To School:
With the little ones due back to school very soon, have you got everything you need? The Entertainer has lots to choose from, including school bags and pencils to make sure that they are ready for the return to school.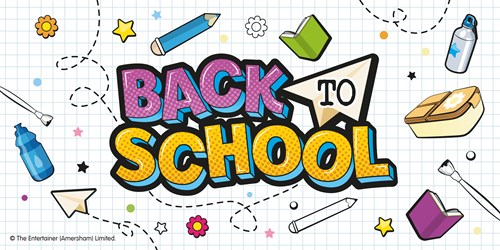 Sylvanian Families Competition:
The competition is going strong with some fantastic entries so far. Customers still have until September 1st to enter the competition – pick up your entry form in store!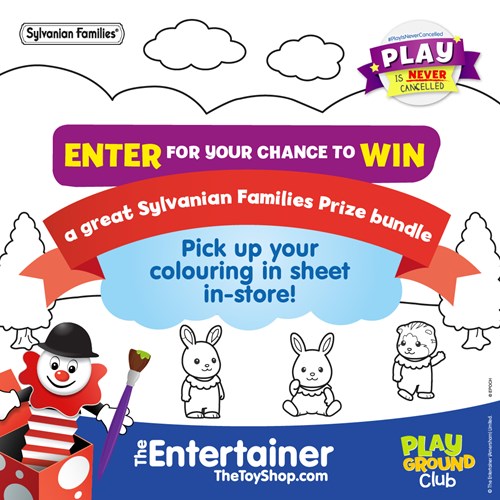 Top Toys:
Among Us – the hit multiplayer game has a new range of toys.
Paw Patrol Movie – With the movie out the toys are even more popular.  
Fidget Toys – Popper's, Yoyo's and Needough are all very popular at the moment in preparation for the return to school.
Fugglers – These loveable funny monsters are the new perfect friend.
Early Learning Centre:
We currently have up to 20% off our classic wooden toys and Happyland toys
Free content:
Don't forget we have our Boredom Busting  hub for loads of free downloadable activities to help keep the little ones busy  https://www.thetoyshop.com/boredom-busting-hub
Early Learning Centre also have some great Learning Activity sheets that can be downloaded for free: https://www.elc.co.uk/learning-activity-hub