Quick Money Transfers at NM Money
Looking to send between £300 and £10,000 overseas?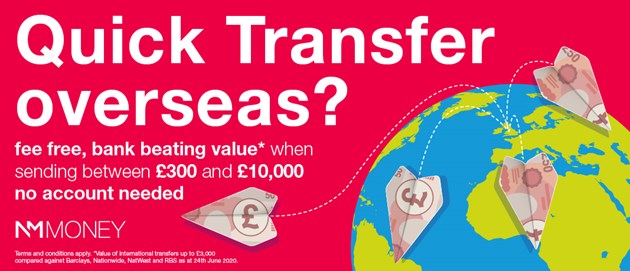 Use NM Money's Quick Transfer service to send money to over 100 countries in over 30 currencies:
Swift, Safe and Secure
Fee-Free
Bank Beating Value
No Account Needed
Visit NM Money to send your Quick Transfer today! *Terms & conditions apply.