Our One-Way system
During this difficult time, we are placing the utmost importance on the health and safety of our guests, customers and employees, working within the confines of directions from the government.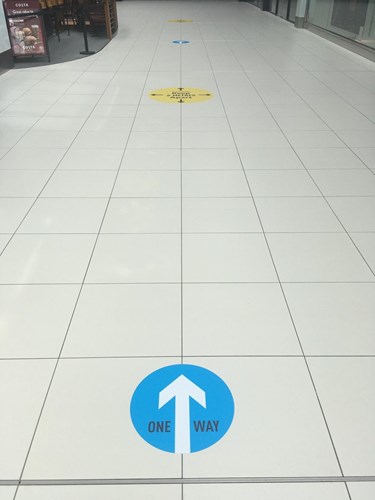 We have marked out our floors and have implemented a one-way system so that our customers can keep a safe distance apart. We would appreciate your efforts to follow this one-way system.
Please be patient, kind and support our team members whilst they are doing their very best to support our customers.
Our toilets, disabled toilets and Baby Change facilities can be found at County Court by Subway.
Please see below the current entrances and exits to the shopping centre: -
Ainsworth Street (by the Bus Station) – Entrance and Exit
Church Street (across from the Cathedral grounds) – Entrance and Exit
King William Street (by Debenhams) - Entrance only
King William Street (by Game) – Exit only
King William Street (by Sports Direct) - Entrance and Exit